About Tenax Therapeutics
Our Experienced Leadership
Strategy
OUR THREE CORE ELEMENTS
IDENTIFY
We look for clinical-stage therapies with the potential to substantially improve the treatment of patients with serious cardiovascular and pulmonary vascular diseases. Our extensive experience in these fields allows us to distinguish promising treatments with sound scientific rationales that can meaningfully address unmet medical needs. We consider both new chemical entities and strategies to repurpose existing products.
DEVELOP
We understand the science of clinical trials and have a track record for designing, and gaining Regulator support for novel protocol designs. Tenax is bringing precision medicine to cardiopulmonary drug development. This includes mechanistic trials to elucidate a therapy's pleotropic effects, and novel enrichment strategies that maximize treatment effects, reduce the number of patients needed, and shorten the duration of our trials. We also look to develop novel formulations to improve efficacy and safety and create new intellectual property. Decades of experience working closely with regulatory authorities enables us to craft development strategies with clear pathways to approval.
COMMERCIALIZE
We forge partnerships with established pharmaceutical companies to jointly market our products in the United States and worldwide. While our commercialization efforts can take many forms, our objective is to collaborate with our partners to maximize HCP awareness of, and patient access to, the product innovations we deliver.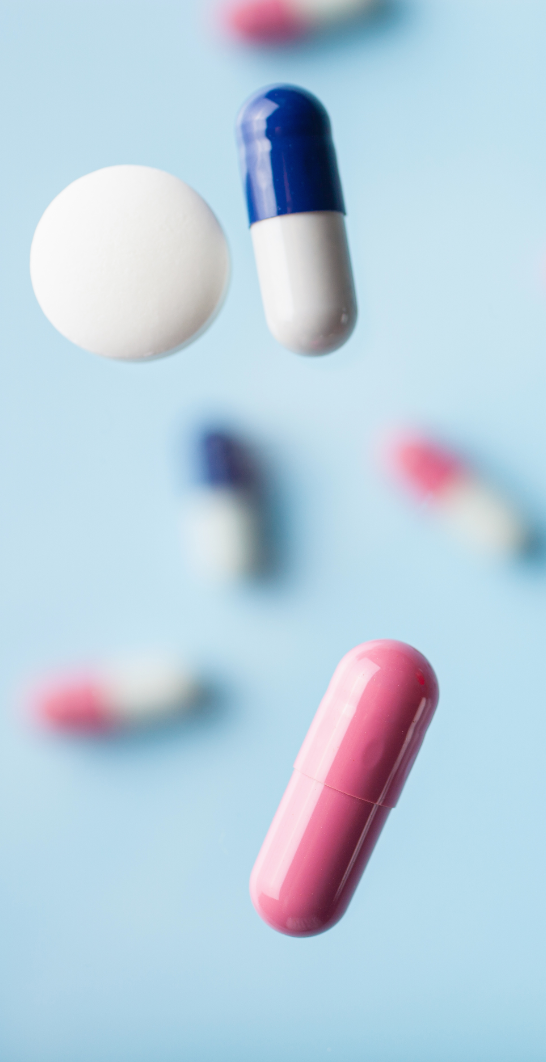 MANAGEMENT TEAM:
DECADES OF EXPERIENCE
Our management team has decades of experience leading the development and commercialization of many successful cardiovascular products:

PH-Left Heart Disease Scientific Advisory Board
Daniel Burkhoff, MD, PhD
Dr. Burkhoff obtained Doctor of Philosophy and Medical degrees from The Johns Hopkins School of Medicine and completed a fellowship in Cardiology at The Johns Hopkins Hospital. Dr. Burkhoff then moved to Columbia University in the City of New York where he established and ran the Cardiovascular Research Laboratory through 2003 and then took the position of Director of the Jack Skirball Center for Cardiovascular Research of the Cardiovascular Research Foundation (CRF) through 2005. His focus shifted to development and research of medical devices in his capacity as Medical Director of several startup companies involved in diagnostics and therapies for heart failure. Dr. Burkhoff then returned to CRF as Director of Heart Failure, Hemodynamics and Mechanical Circulatory Support Research. In this capacity, he also directs CRF's educational program called "TEACH" (Training and Education in Advanced Cardiovascular Hemodynamics). Dr. Burkhoff's interests include cardiovascular modeling and research in basic and clinical aspects of ventricular mechanics, cardiovascular monitoring, heart failure, device and pharmacologic treatments for heart failure, including left ventricular assist devices. He is also the author of Harvi, an interactive simulation-based application available on the world wide web for teaching and researching many aspects of ventricular mechanics and hemodynamics.
Barry Borlaug, MD
Dr. Borlaug is Professor of Medicine and Director, Circulatory Failure Research, Division of Cardiovascular Diseases, and Chair for Research, Division of Circulatory Failure, Department of Cardiovascular Medicine at the Mayo Clinic, Rochester, Minnesota. After graduating from medical school at the University of Wisconsin, Dr. Borlaug trained in internal medicine at the Brigham and Women's Hospital in Boston, Massachusetts and cardiovascular medicine at the Johns Hopkins Hospital in Baltimore, Maryland prior to joining the cardiovascular division of the Mayo Clinic in Rochester, Minnesota where he is currently Associate Professor of Medicine and Director of Circulatory Failure research. Dr. Borlaug's research interests focus on the pathophysiology, diagnosis and treatment of heart failure, particularly heart failure with preserved ejection fraction, with an emphasis on hemodynamics. He has published over 80 articles in peer reviewed journals on these topics. Dr. Borlaug is an active member of the American College of Cardiology, American Heart Association, Heart Failure Society of America, International Society for Heart and Lung Transplantation, and the Society of Cardiac Angiographers and Interventionalists.
Sanjiv Shah, MD
Dr. Sanjiv Shah is the Stone Endowed Professor of Medicine, Director of Research for the Bluhm Cardiovascular Institute, and Director of the HFpEF Program at Northwestern University Feinberg School of Medicine. His clinical expertise is in HFpEF, pulmonary hypertension, echocardiography, hemodynamics, and rare cardiomyopathies such as cardiac amyloidosis. Dr. Shah's research interests include understanding the physiology, mechanisms, epidemiology, and treatment of HFpEF. He started the first dedicated HFpEF clinical program at Northwestern University in 2007 and has been the overall principal investigator or on the steering committee/executive committee of > 25 international HF clinical trials. His research interests also include the study of acquired and genetic risk factors for abnormal cardiac mechanics, and novel machine learning techniques for improved classification and therapeutic targeting for HF syndromes. Dr. Shah is currently the PI of multiple active NIH R01 grants and an AHA Strategically Focused Research Network project grant. Dr. Shah has published over 320 peer-reviewed research publications, and he is an Associate Editor for JAMA Cardiology.
PAH SCIENTIFIC ADVISORY BOARD
Robert Frantz, MD, FACC
Dr. Frantz is Professor of Medicine at Mayo Clinic College of Medicine. He joined the staff of Mayo Clinic in 1990, where he currently serves as Director of the Pulmonary Hypertension Clinic and Director of the Unexplained Dyspnea Clinic. Dr. Frantz' research comprises the varied forms of pulmonary hypertension, pulmonary vascular disease and right heart failure, including pathophysiology, hemodynamics, causes of exercise limitation and optimal management strategies. His research centers on defining best strategies for management of chronic thromboembolic pulmonary hypertension, including coordination of an active program of balloon pulmonary angioplasty. Dr. Frantz is currently serving as a site principal investigator for National Heart, Lung, and Blood Institute studies on "Redefining Pulmonary Hypertension through Pulmonary Vascular Disease Phenomics". Additionally, he has authored or co-authored well over 200 peer-reviewed publications.
Anna Hemnes, MD
Dr. Hemnes is an Associate Professor of Medicine in the Division of Allergy, Pulmonary & Critical Care Medicine at the Vanderbilt University Medical Center. She is a renowned translational physician-scientist with a research focus on the role of altered metabolism in pulmonary vascular disease. Her interest in molecular phenotypes of pulmonary vascular disease has led to work demonstrating an Omic signature of vasodilator-responsive pulmonary arterial hypertension, which was one of the earliest publications demonstrating the feasibility of precision medicine in an ultra-rare pulmonary vascular disease. The Hemnes lab is now actively investigating novel blood-based Omic predictive strategies for FDA-approved therapies for pulmonary arterial hypertension. Dr. Hemnes also has clinical responsibilities which include managing patients in the Vanderbilt Center for Pulmonary Vascular Disease. She has effectively worked with this population to recruit into clinical studies for pulmonary vascular disease, including the treatment of pulmonary hypertension, diagnostic modalities in pulmonary vascular disease and novel classification of pulmonary vascular disease. She was recently appointed the new Editor in Chief of the journal Pulmonary Circulation.
Bradley Maron, MD
Dr. Maron is an Assistant Professor of Medicine at Harvard Medical School, Associate Physician in the Division of Cardiovascular Medicine at Brigham and Women's Hospital, and Co-director of the Pulmonary Vascular Disease Center at the VA Boston Healthcare System. His laboratory focus involves utilizing network medicine and systems biology to characterize the pathobiological mechanisms underpinning complex cardiovascular disease. Through these approaches, Dr. Maron identified a critical cysteinyl thiol redox switch as well as a pro-thrombotic peptide in the CAS protein NEDD9 that regulate pulmonary vascular fibrosis and thrombosis, respectively. These molecular targets have emerged as potentially modifiable small molecule and antibody technologies. In collaborative work, he led international projects focusing on the hemodynamic spectrum of clinical risk in pulmonary hypertension, which have provided new insights on pulmonary artery pressure and pulmonary vascular resistance levels that associate with adverse clinical outcomes. More recently, he has applied network medicine to individualizing the pathobiology of patients with hypertrophic cardiomyopathy. Dr. Maron has co-authored numerous scientific manuscripts, is the co-inventor of several patents or pending patents, and is funded by the National Institutes of Health, American Heart Association, and many other Foundations. He is a member of the American Society of Clinical Investigation, a recipient of the distinguished Eleanor and Miles Shore Scholar in Medicine fellowship, a McKenzie Family Master Clinician, and a recipient of Harvard Medical School's Excellence in Teaching Awards.